machobar2
The Macho bar in a 78 and the rear cab molding is visible at the top of the front of the bed.
Date: 08/25/2008
Views: 107672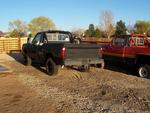 278machossidebyside
Two 1978 440 MACHOs side by side. The one on the right is easy to spot with the origonal paint. The other is Medium Tan Metallic which is hidden under black primer. The Black one is actually in far better condition, but much harder to spot.
Date: 04/16/2007
Views: 74351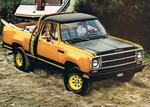 80brochure
From a 1980's sales brochure.
Date: 07/07/2007
Views: 74164
frontofjy79macho
The front of a 79 macho in a junkyard. note the black engine
compartment and front of radiator support with grease pen markings including the macho paint procedure code PX9.
Date: 06/29/2007
Views: 83797
machowhitebedredtruck
This is not a Macho but has a very nice white Macho bed. This truck was found for sale in Northern California for $300.00.
Date: 10/10/2007
Views: 73124
78machotag
A 78 radiator core support tag from Brian's truck. It shows PY3441 (Canyon Red Sunfire Metallic).
Date: 08/15/2008
Views: 111377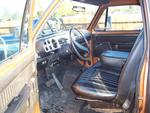 78tanmachoint
Interior of a 78 440 MACHO in Medium Tan Metallic.
Date: 04/16/2007
Views: 81692
79citrontag
A 79 core support tag showing the code for Citron Green Poly PY7858.

Date: 08/11/2008
Views: 93930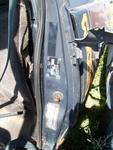 79machocertandvintag
A 79 Junkyard Macho's certification sticker and vehicle ID tag. Note that 78 and earlier had the ID tag riveted to the door.
Date: 06/29/2007
Views: 84452